Using YourSites to manage your client site Download Ids
With YourSites you can store all your commercial extension download ids centrally on the YourSites server without the need to configure them on each client site.
If you open the Download Ids tab of the YourSites config you can configure many commonly used extensions straight out of the box.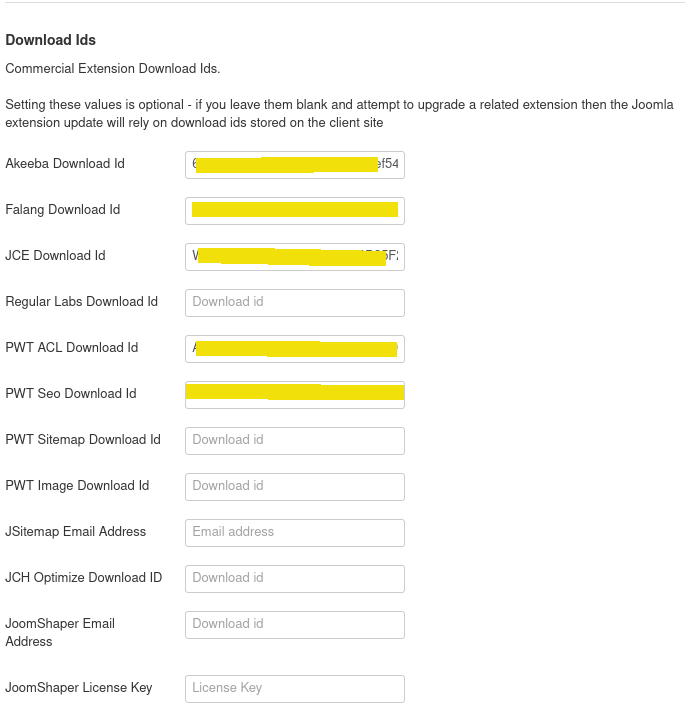 Even if your extension isn't listed you can add as a custom download ID.
We love every single one of our users, without you YourSites simply couldn't happen! So we would love a review at the Joomla! JED so we can let others know about us too, please take a minute to write a review:

https://extensions.joomla.org/extension/yoursites-manager/

If you feel you have something negative to say, we would implore you to speak to us first, as we really really don't want anyone to be unhappy!
When you are logged in as a YourSites club member you will get an download code that will allow you to update your YourSites Server using the Joomla updater.