Searching Content on Client Sites
Have you ever wished you could search through content items on yourclient sites.
While migrating from unsupported extensions like K2 or Zoo to back to core content items to find articles with links to defunct components
Find articles with broken links
Find articles content that may break your GDPR policies
etc.
With the enterprise version of YourSites 1.38.0 onwards this is now easy with our new ContentCheck plugin.
1. Enable the Check Content Plugin
The 'check content' plugin is part of YourSites Enterprise since version 1.38.0 but it is not enabled by default. After you enable the plugin you should update the client plugin on your client sites.
2. Call the Search Content Tool
Call the search content feature from the Joomla or Core Software drop down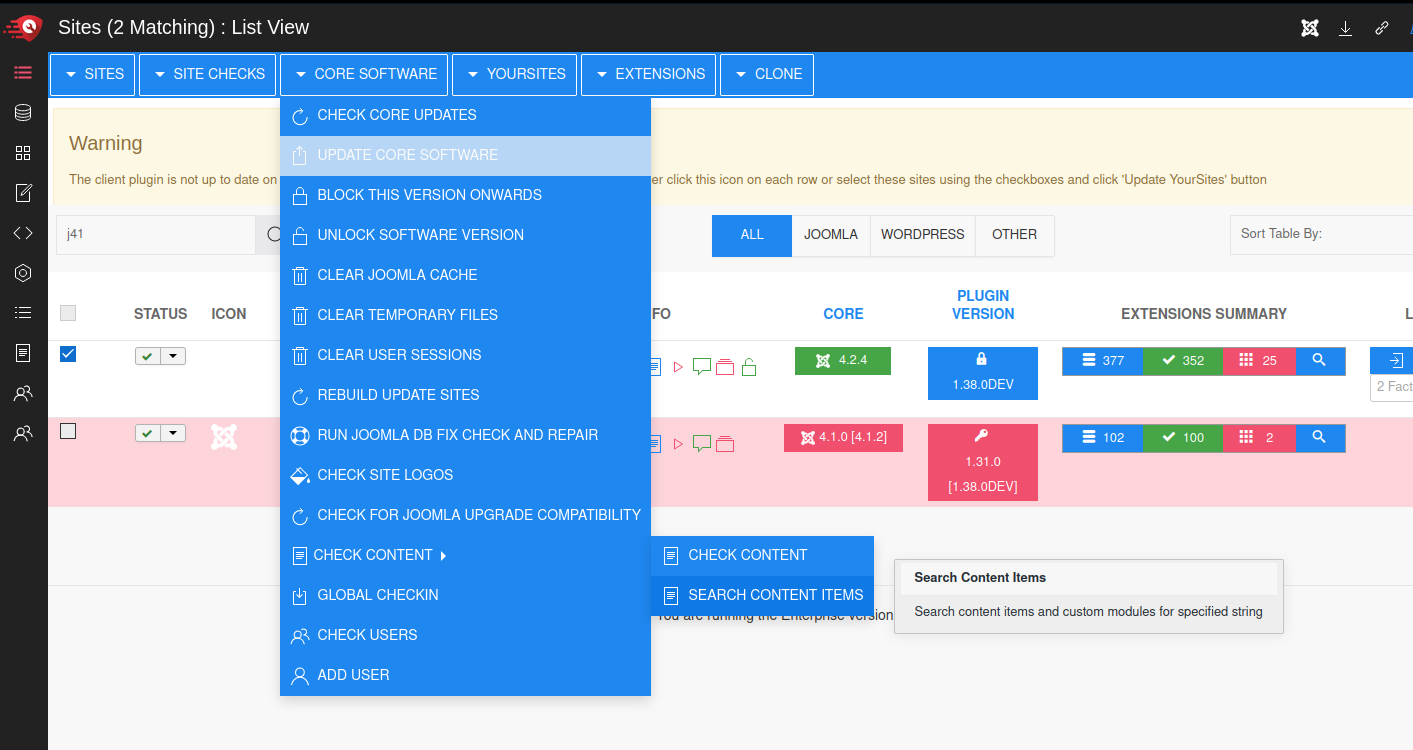 3 Enter the text or HTML you wish to search for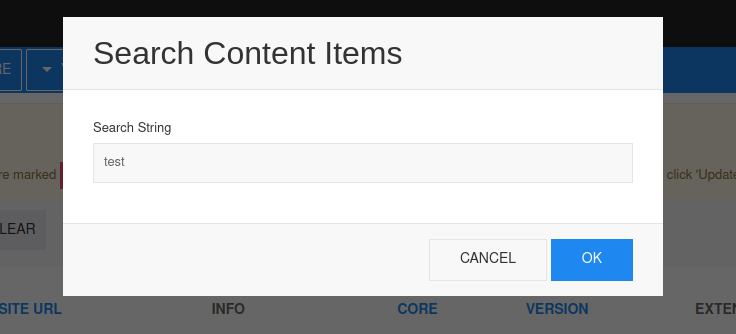 See a summary of your results in the side bar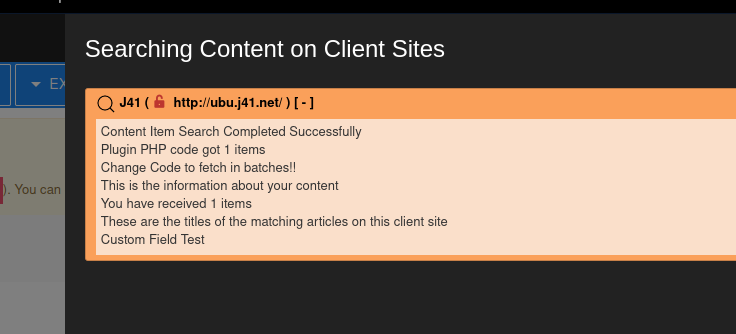 4 Access all your results from the left menu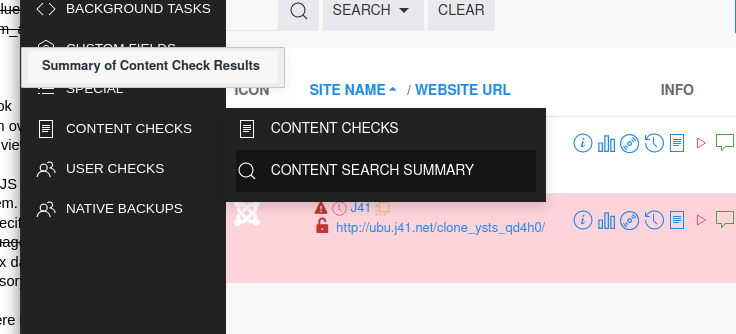 You can filter the results by site amd search phrase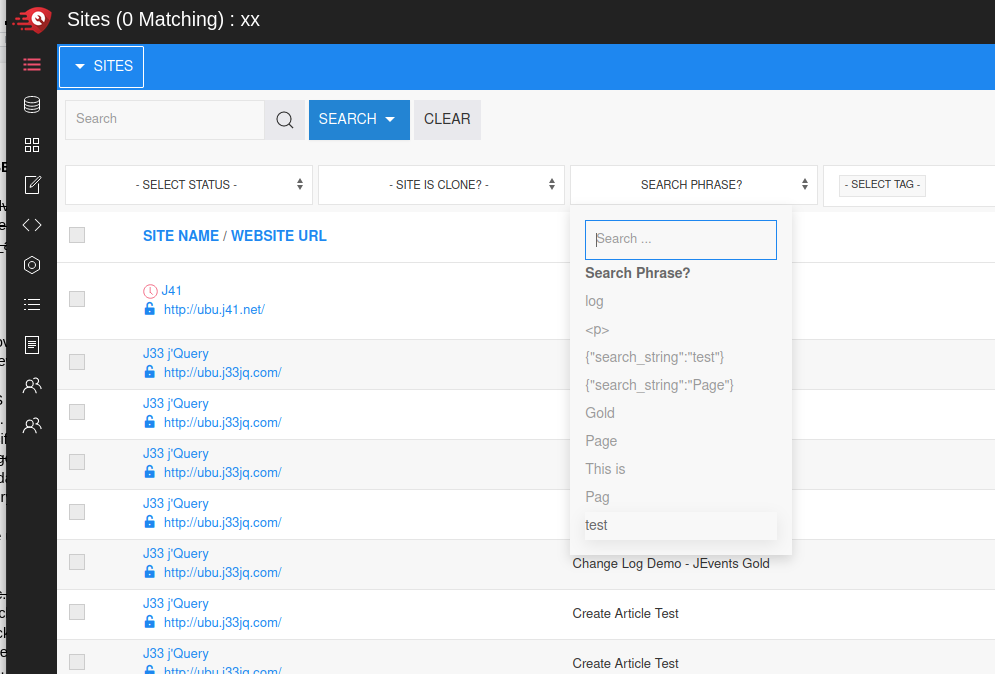 You can use the direct login link to access the article directly if you have this enabled in YourSites and it isn't blocked in the client site plugin settings

7 Setup and automated schedule per site
You can search for site specific test/HTML on a specific schedule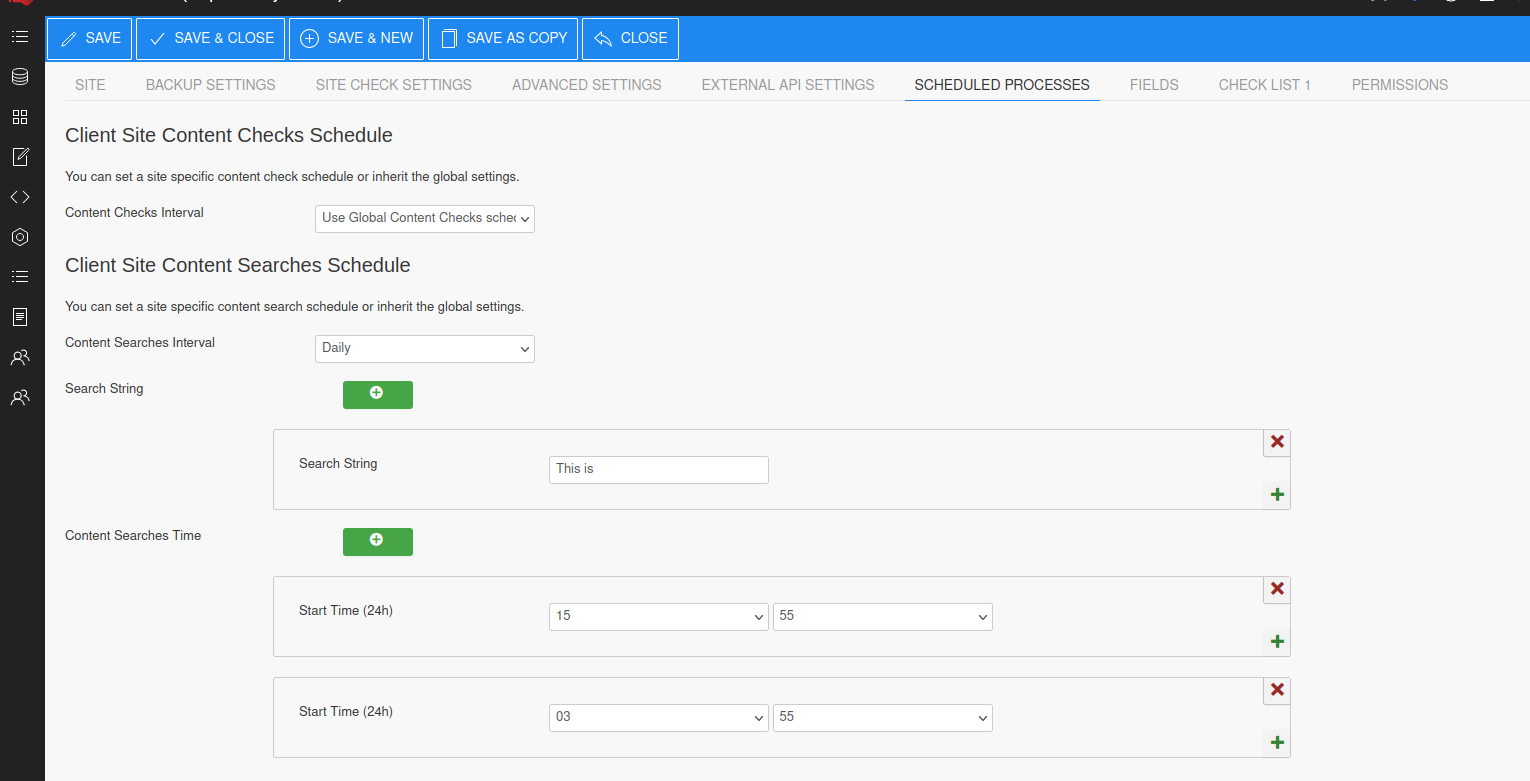 We love every single one of our users, without you YourSites simply couldn't happen! So we would love a review at the Joomla! JED so we can let others know about us too, please take a minute to write a review:

https://extensions.joomla.org/extension/yoursites-manager/

If you feel you have something negative to say, we would implore you to speak to us first, as we really really don't want anyone to be unhappy!
When you are logged in as a YourSites club member you will get an download code that will allow you to update your YourSites Server using the Joomla updater.