Once you have added a client site to YourSites you will be prompted to setup a download id, which will mean you can keep your YourSites software up to date.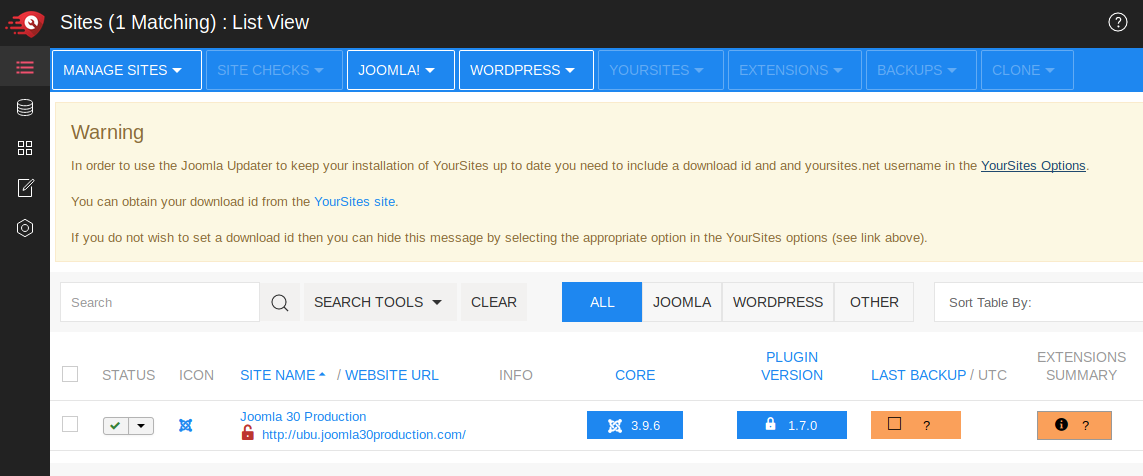 You will need to fetch your download id from the YourSites downloads page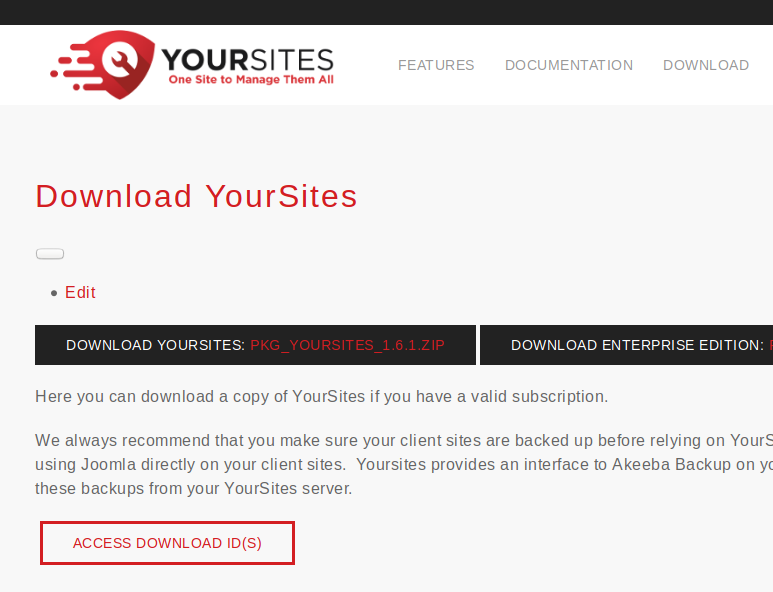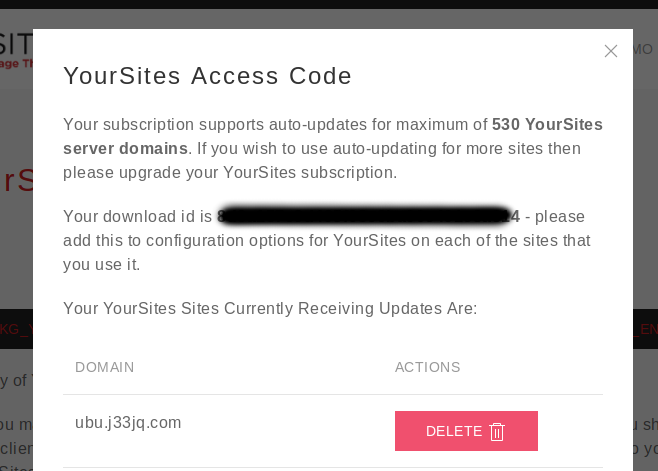 Copy the download id from this page and enter it into your Yoursites config together with your YourSites website username.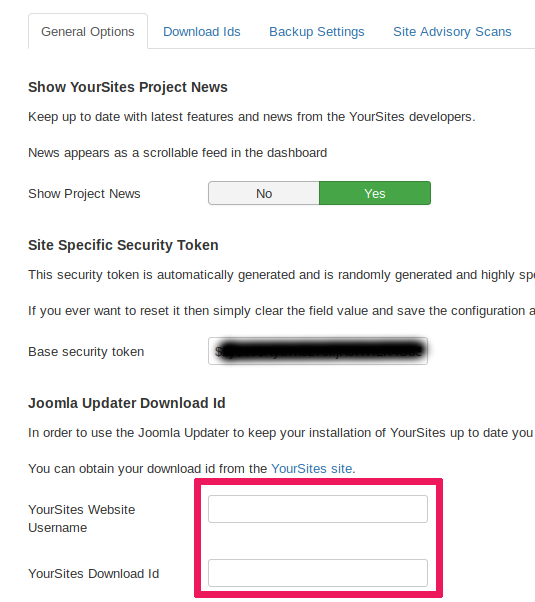 The Joomla updater OR, if you add your YourSites server to YourSites, can now download and install updates of YourSites.