In YourSites you can add Joomla custom fields to your site data.
To create custom fields you simply click the 'custom fields' button at the top of the Sites view in YourSites.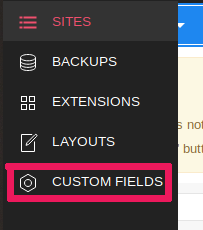 From there you can create the custom fields you want.
They can be edited by editing the site in the Sites view of YourSites.
To view the values simply click the site information drop down icon.

You will also see the general client site information on the resultant output